The New Generation of Rubber Injection Molding Machine
Home / News & Exhibitions / The New Generation of Rubber Injection Molding Machine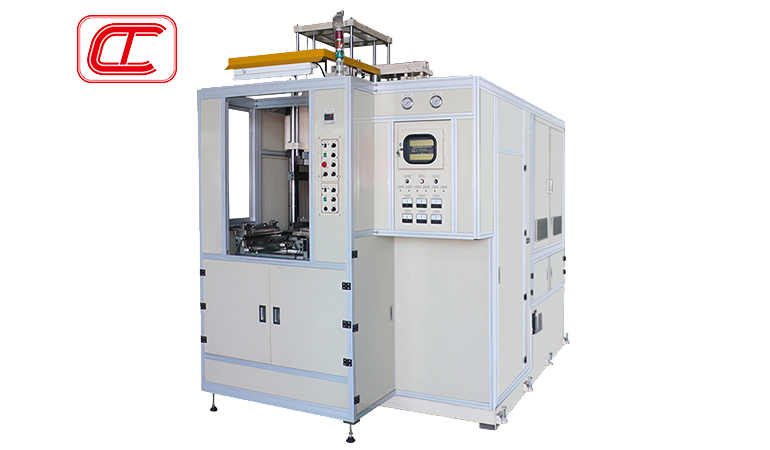 If you want to know more about the CE Certificate Rubber Back-Injection Molding Machine and send inquiry: CLICK HERE
This IRHB Rubber Back Injection Molding Machine not only acquired the CE certification but also can provide an incredibly high productivity for your production line. The special designed two-stage material feeding system allows expels bubbles out of the raw material in the most effective way without any dead materials. For the injection volume control, accurate optical ruler is adopted in order to provide precisely control and calculation, the rotary injection board, on the other side, offering a stable producing quality due to specifically designed loading/unloading function, which creates zero dead material in the injection nozzle. For the safety part, the explicit infrared safety electronic eye is adopted for monitoring the status of machine in order to provide extra protection for the operators. From all the features above, this rubber injection molding machine might not be the best one in this world, but it definitely is the most worth one that you should have a look.
As the leader of Rubber/Silicon injection molding machine manufacturer in Taiwan, we always keeps developing key technology and solve difficult customer's needs as our core values. Lincheng's machineries provide our customers less waste and a higher productivity. By using Lincheng's machineries, your factory will need less manpower labor as the injection molding machines provide plenty of integrated automation features, such as "Cold-runner injection solution", "Auto loading", "Auto mold clean", "Auto material arrange", "Auto demoulding". Satisfying customers' need is not only a task for us, is also a mission for this company.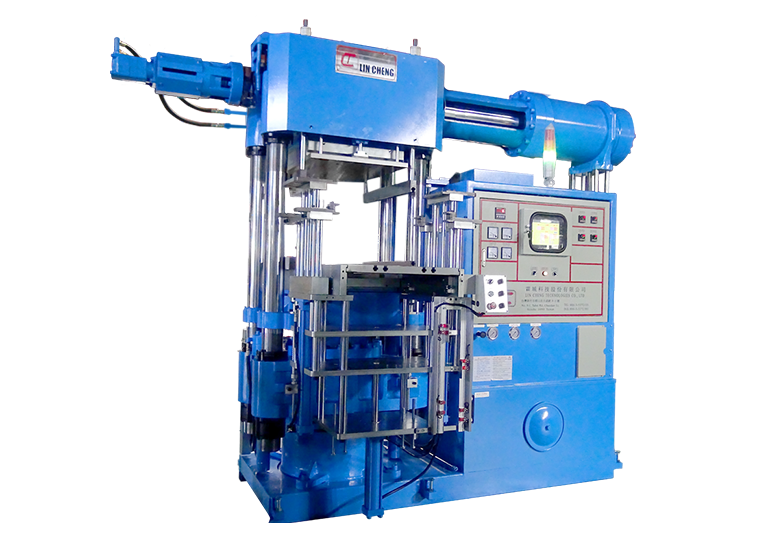 Click on the picture to watch the video
If you want to know more about the 3RT Mold-Open Rubber Injection Molding Machine and send inquiry:
CLICK HERE
The 3RT surpasses the traditional top opening mold that can be used for the triple or four molds with the design of the opening mold and pushing out the mold in the between. The opening mold can be adjusted by the software with separate opening, separate pushing out the mold in between, continuous opening and continuous pushing out the mold in between.
A special design of two-stage material supply is adopted. It expels bubbles out of the raw material in the most effective way and there is no dead material. A design incorporating a high precision optical ruler is adopted. The injection volume can be calculated and controlled precisely. Special designs for loading/unloading functions are provided. It causes no dead material in the injection nozzle. It is easy to clean the material. It is durable and the quality is stable.
A high-tech infrared safety electronic eye and an automatic warning system is available. To monitors the status of machines in order to provide extra protection to ensure the operation safety for operators. Dual powers and individual oil system are adopted. Each oil system is designed respectively. It is steady, quiet and low frequency of malfunctions. Two shafts can be operated simultaneous.